Qualified Guides or Official Tourist Guides are professionals, not amateurs. They are trained for guiding you. With an Official Guide you will enjoy an amazing and entertaining experience during the discovering of the city, region or country.
According to the European Committee for Standardization (CEN) a Tourist Guide is a « person who guides visitors in the language of their choice and interprets the cultural and natural heritage of an area, which person normally possesses an area-specific qualification usually issued and/or recognised by the appropriate authority ». It is not enough to memorize a Wikipedia article. 
A sign of quality

The Qualified Guides play an important role in the promotion of the historical, cultural and gastronomical heritage of a land, city or region. They also are the only external guides permitted to guide the major sites, museums or monuments.

This profession needs an important knowledge about the territory (history, politics, society, culture, art, tourism), but also specific knowledge as communication & guidance skills. 
Respect of law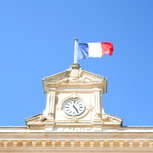 The Official Guides are holders of a guiding licence authorising them to practice their profession.  They must study during several years at University and be trained. 
Once licensed, they have to continue improving their skills in order to update the tours or to create new ones. 
Tranquillity for the visitor

The visitor can believe the informations given by the Official Guide. The qualified guide does not give invented information to get out from a difficult question. 
The Official Guides give tourist information to the visitors. They cannot take the liberty of giving fake information to the guests.
And remember... nobody works for "free", there are always hidden fees.